Welcome to my blog on choosing a flight school in Spain! If you're considering pursuing your dream of becoming a pilot, one of the most important decisions you'll make is selecting the right flight school. In this blog, I will discuss the factors you should consider when choosing a flight school in Spain.
---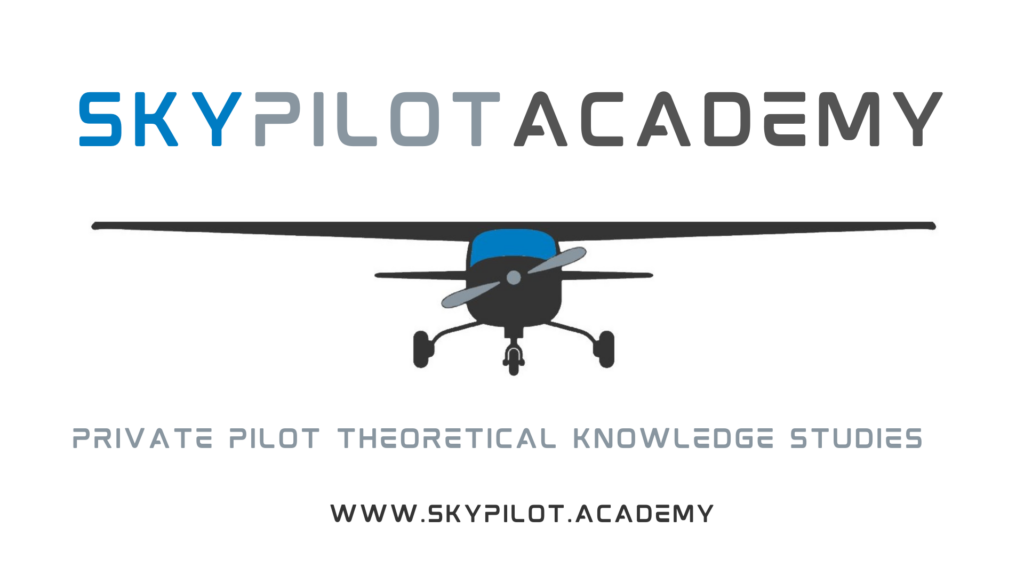 Theoretical Knowledge Course for the Private Pilot Licence
Start your journey to becoming a pilot with Skypilot Academy's online Theoretical Knowledge Course for the Private Pilot Licence. At Skypilot Academy, we're dedicated to training our students to become confident, safe and efficient pilots by providing in-depth theoretical knowledge training of the highest standard.
Learn more at Skypilot Academy
---
Alas de Aprendizaje: Vuela sin límites – Bienvenidos a nuestro sitio web, el lugar donde tu sueño de volar se convierte en una realidad alcanzable. Si alguna vez has imaginado surcar los cielos, estás en el lugar adecuado para convertir ese sueño en algo más que una fantasía. Visitarnos aqui : Alas de Aprendizaje: Vuela sin límites
Spain is known for its warm and sunny climate, making it an ideal destination for flight training. Good weather is crucial for flight training, as it allows for more flying time and ensures a smoother learning experience. When researching flight schools in Spain, it's important to consider the location and weather patterns of the area.
Another important factor to consider is the quality of the flight school's instructors and aircraft. Look for a flight school that has experienced and knowledgeable instructors who can provide comprehensive training tailored to your individual needs. Additionally, it's important to choose a flight school with well-maintained aircraft that are up-to-date with the latest safety standards.
When choosing a flight school, it's also important to consider the cost of training. Look for a flight school that offers transparent pricing and a clear breakdown of all expenses. Keep in mind that flight training can be expensive, but choosing a reputable flight school with competitive pricing can help you get the most value for your investment.
Lastly, consider the overall reputation of the flight school. Look for reviews and testimonials from past students to get an idea of their experiences with the flight school. Additionally, research the flight school's accreditation and certifications to ensure that they meet industry standards.
The Private Pilot License (PPL) is the first step for those who want to become a pilot. It allows the holder to operate an aircraft for non-commercial purposes. EASA (European Aviation Safety Agency) is the governing body that sets the standards and requirements for obtaining a PPL.
To obtain a PPL, the applicant must be at least 17 years old and hold a valid medical certificate issued by an authorized aviation medical examiner. The applicant must also pass a theoretical knowledge exam and a practical flight test.
The theoretical knowledge exam covers a variety of subjects, including air law, aircraft general knowledge, flight performance and planning, human performance and limitations, meteorology, navigation, operational procedures, and principles of flight. The exam consists of multiple-choice questions, and the applicant must achieve a pass mark of 75%.
Once the applicant has passed the theoretical knowledge exam, they must complete a minimum of 45 hours of flight training, including a minimum of 25 hours of dual flight time and 10 hours of solo flight time. The flight training covers a range of subjects, such as pre-flight checks, takeoff, landing, navigation, and emergency procedures.
The flight training is conducted by a certified flight instructor, and the student must meet specific requirements before flying solo, including completing a solo cross-country flight of at least 150 nautical miles, including two full-stop landings at different airports.
After completing the required flight training, the student must pass a practical flight test, which includes demonstrating proficiency in a range of maneuvers and procedures.
In addition to the above requirements, the applicant must also demonstrate a level of proficiency in the English language, as aviation is an international industry, and English is the language of communication.
Obtaining a PPL requires significant time, effort, and financial investment. However, for those who have a passion for flying, the rewards are immeasurable. The PPL opens up a whole new world of adventure and allows the holder to experience the joy of flight firsthand.
In conclusion, obtaining a PPL requires a combination of theoretical knowledge and practical flight training. The process can be challenging, but the end result is worth the effort. Aspiring pilots should be prepared to dedicate significant time, effort, and financial resources to achieve their dream of becoming a licensed pilot.
There are plenty of flying schools all over Spain, both professional flying schools and flying clubs. See below to download the list of approved schools. Here you can see what licenses they are authorised to teach to.
You can actually choose between two types of Private Pilot Licences. The Private Pilot Licence (PPL) is internationally recognized, and you can use it more or less all over the globe. The other is the Light Airplane Pilot Licence (LAPL) which requires less training but is only valid in Europe.
Read more about this at EASA General Aviation
Most schools will hold ground school and give flying lessons simultaneously, which isoften refered to as integrated training. You may be able to split this up and do only the ground school and then take the theoretical knowledge exam before you start flying, just in case you want to do the flying training at a different school. This may not be in the school's interest, though, as they prefer to keep you as their customer all the way.
When I say ground school, I mean either full-time classroom instruction at the school premises or everything done by the internet. Both are possible.
In Spain, you can take the theoretical knowledge exam in English with both the Spanish and the Austrian aviation authorities. The Spanish aviation authorities, AESA, hold their exams in official exam centres in Madrid and Barcelona. Some schools are also entitled to hold the exams on their own premises.
Exams through the Austrian aviation authorities, Austro Control, are held through flying schools only. You do not have to be a student at one of these schools to be able to take the exam.
The flying school you team up with may be oriented towards one or the other. Make sure to check this before you enrol on the course.
So in which order should you go ahead with your aim to become a private pilot? I suggest you do it like this:
Start by taking a medical examination at an approved aviation medical specialist. You need at least a Class 2 or a LAPL medical certificate. List of medical examination centres in Spain. Beware the that the member state where you take your initial medical examination, is where you must apply for the licence. Your medical record can be changed to a different member state, if you need to. All the theoretical and flying training can be done in any other member state.
Then do your ground school and theoretical knowledge examination.
And finally, do your flying training.
Here are some links to more information.
List of Small schools and flying clubs
Written exam with Austro Control (Austria)
Written exam with AESA (spain)
Read more about becoming a pilot at the AOPA websites for America, Europe and Spain. See also Real Aeroclub of Spain.