For all of you who are terrified of the flight computer, these videos will make you significantly more comfortable.
Philip Dalton invented this incredible thing in the 30s, and it is still used today in ground school for the private pilot's license. You will need it for the exam. I believe it makes you see concepts and understand the theory better. If you find it challenging to get started with your flight computer, look at the videos below. I think you'll see how easy it is to use.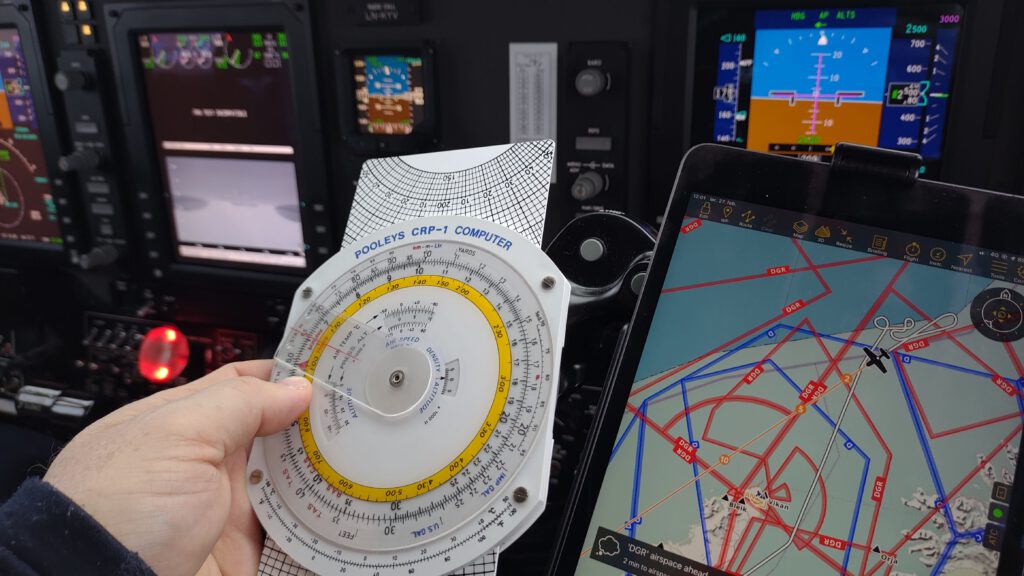 Martha from Kings Schools makes this a walk in the park.
From the GoPro youtube channel there is also a great selection of videoes.
And then there is the round Jeppesen type flight computer, shown here by the youtube channel PilotPracticeExams.
Useful links
The internet is full of information on how to use the flight computer. Here are some links you may find helpful.
ASA E6B Fligh computer instructions
The Jeppesen CRP3 flight computer